Spicy Elderberry & Turmeric Tonic
Package includes one 12 oz. bottle. Suggested daily serving size: 1 Tbsp.
Get the maximum health benefits possible with this powerful spice combo- turmeric, cayenne, & infused with black peppercorns. Sweetened with real TN honey, and absolutely delicious. (We won't name names, but some people drink it straight from the bottle.) Our favorite blend for those who like a little kick! (3 out of 10 on a heat scale).
Benefits:
Local Honey - adds the perfect amount of sweetness and promotes the prevention of seasonal allergies
Apple cider vinegar - full of antioxidants and acts as a natural preservative
Sambucus nigra elderberries - the most researched/scientifically proven elderberries in the world and the highest antioxidant elderberries in the world
Turmeric - promotes heart health and is a potent anti-inflammatory
Ginger - full of antioxidants, promotes healthy aging, and is anti-inflammatory
Spices - anti-inflammatory properties and adds another level of delicious flavor
Black peppercorns - full of antioxidants, shown to protect against cell damage, improvement in nutrient absorption, and aiding digestive issues
Cayenne - full of antioxidants, shown to help with digestive health, reducing pain in the body, and clearing up congestion
Ingredients: water, honey, apple cider vinegar, Sambucus nigra elderberries, turmeric, ginger, spices, black peppercorns, cayenne, xantham gum​
View full details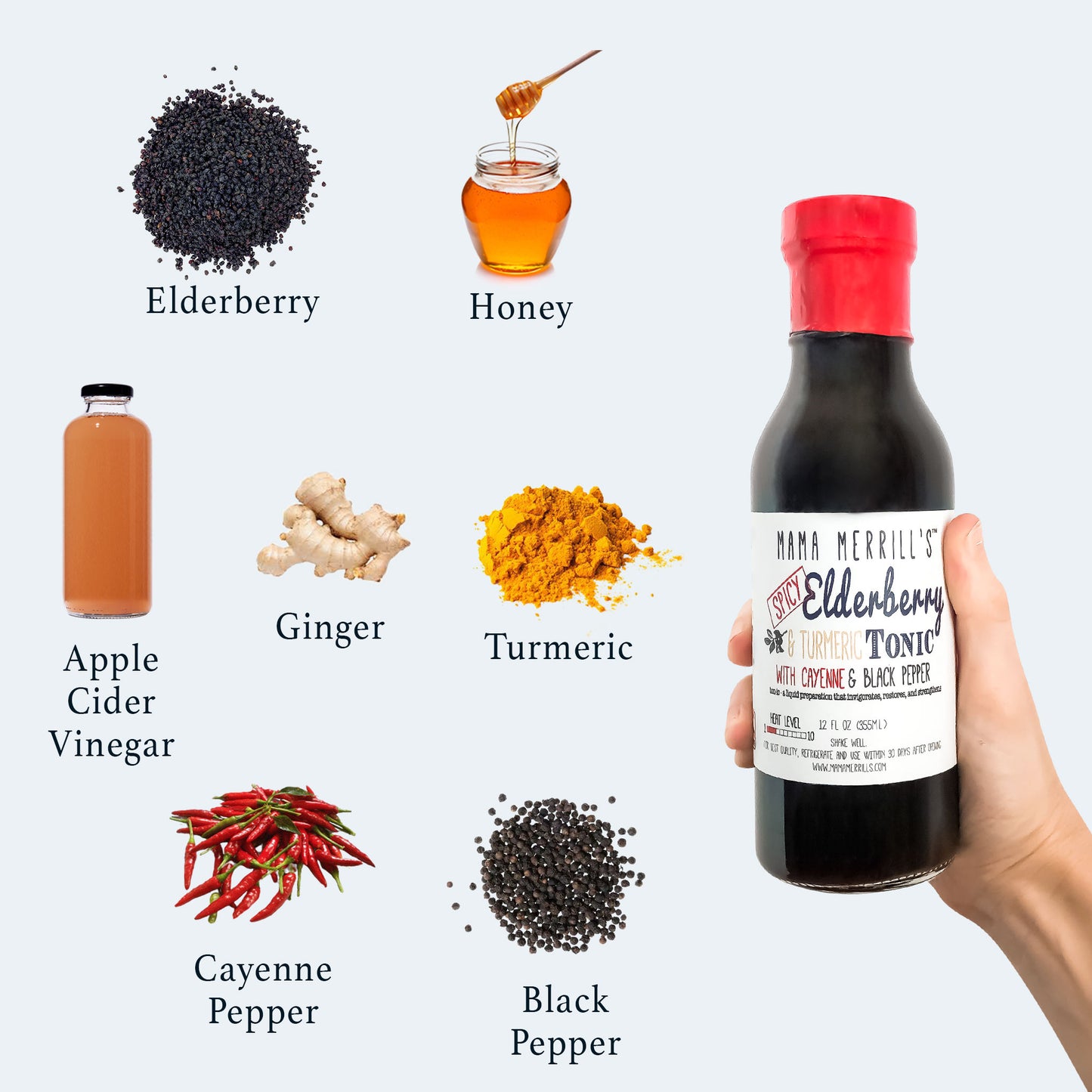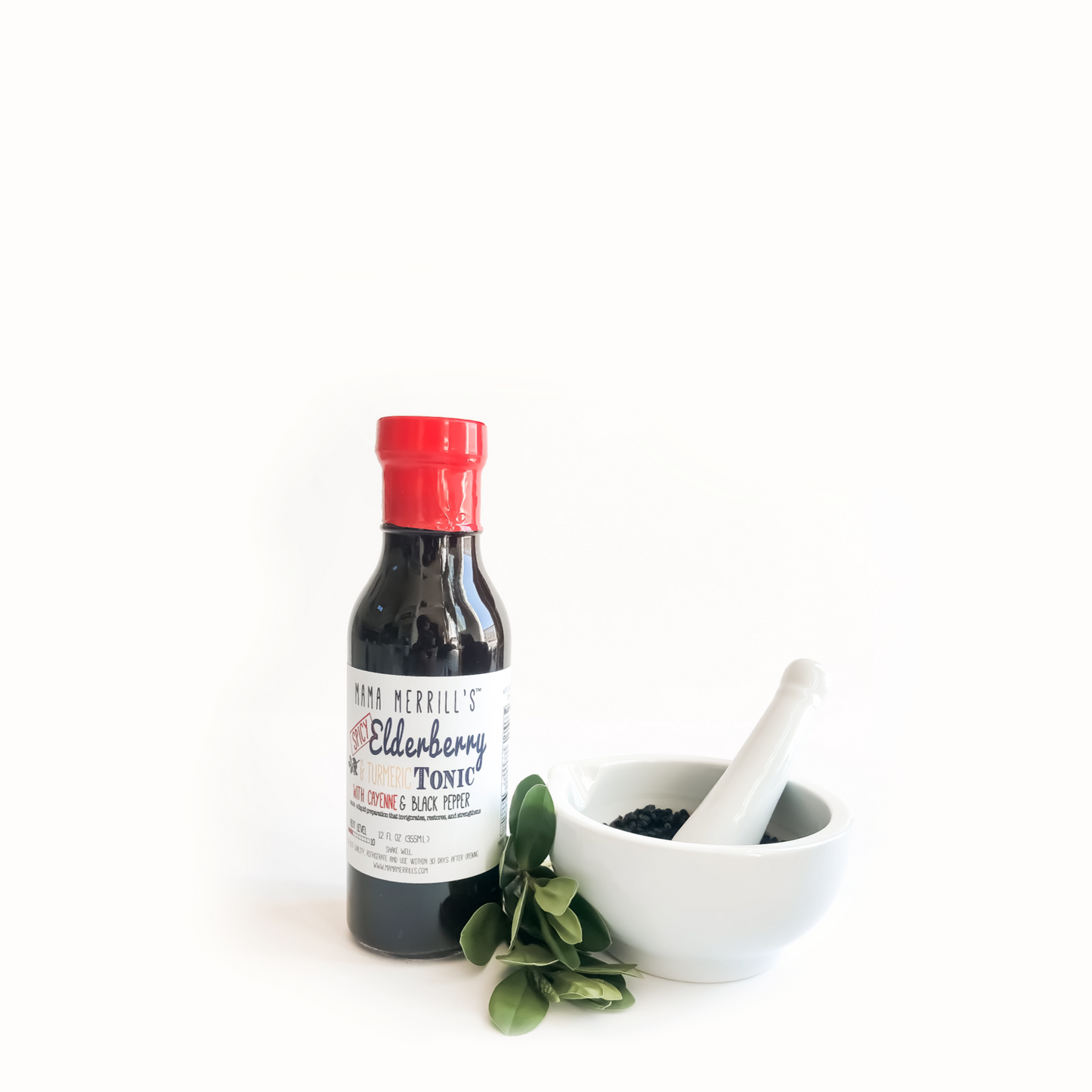 Spicy Elderberry & Turmeric Tonic